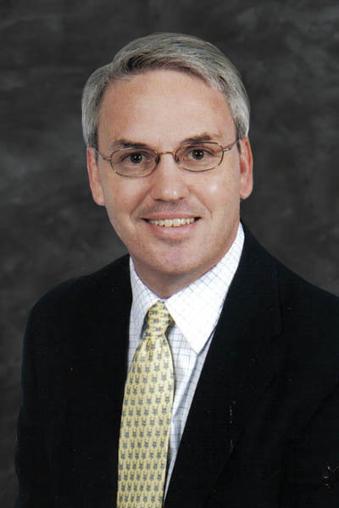 Michael C. Edwards, Jr., DPM
Dr. Michael Edwards, Jr. is board certified by the American Board of Podiatric Surgery and is a Fellow of the American College of Foot and Ankle Surgeons. A native of Conway, South Carolina, Dr. Edwards received his undergraduate degree from Wofford College. His Master of Science and Doctor of Podiatric Medicine were awarded from Barry University in Miami, Florida, where he was named top clinical student of his graduating class.
Following his residency, Dr. Edwards served in the U. S. Army as a Captain and Chief of Podiatry at Moncrief Army Hospital. Dr. Edwards has been published in the Journal of the American Podiatric Medical Association. He is active in the community and local civic organizations. He is married to Amy Edwards, and they have two children, Juliet and Margaret. Dr. Edwards looks forward to continuing to serve the people of Beaufort and surrounding areas.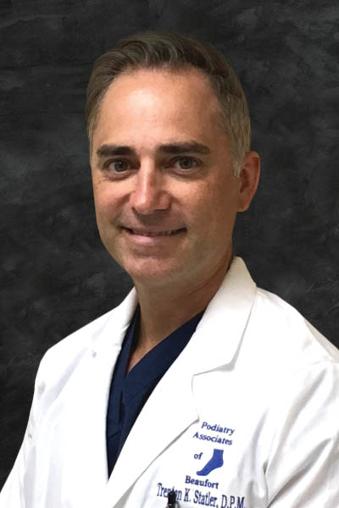 Trenton K. Statler, DPM
Dr. Trenton Statler, a graduate of Southeast Missouri State University, received his Doctorate of Podiatric Medicine from Des Moines University College of Podiatric Medicine and Surgery in Des Moines, Iowa. He graduated salutatorian of his medical school class and receiving the highest awards in clinical and surgical excellence.
Dr. Statler completed his surgical residency program at the Western Pennsylvania Hospital in Pittsburgh, Pennsylvania, where he received extensive training in reconstruction of complex deformities and trauma of the foot and ankle. He also received advanced training in diabetic limb salvage and the management of clubfoot and pediatric/adult flatfoot deformities.
Dr. Statler is a Board Certified Podiatric Surgeon by the American Board of Podiatric Surgery. He is devoted to peer and community education and enjoys spending time with his wife, Kim, and their sons, Logan and Dallas. Dr Statler looks forward to serving the people of Beaufort and the surrounding areas.
1084 Ribaut Road, Beaufort, South Carolina | 843-524-0232 | fax: 843-524-3323
167 Bluffton Road, Suite E, Bluffton, South Carolina | 843-757-1633 | fax: 843-757-1634